Jump to recipe
I haven't made brownies for a long time. The last one I made was probably the Maya Oven Toaster Brownie Mix. I was browsing thru the grocery and found this Maya Decadence line and I decided to buy some and try it.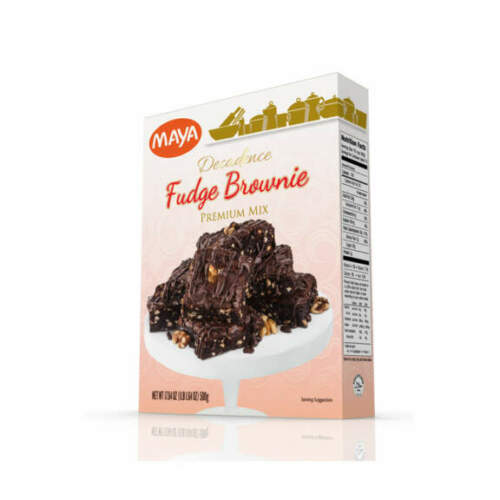 Fudgy brownies are moist, dense, and gooey, with almost the texture of fudge, but not quite as compact. The Maya Brownie Mix did not disappoint. I followed the box recipe exactly and apart from the no mess, quick, and satisfying bake, it was truly premium. The kids and the oldies were happy and unfortunately, nothing was left so I can't tell if it's even better on the next day.
Maya Decadence Fudge Brownie
Ingredients
1 pack MAYA Decadence Fudge Brownie Mix 500g
1/4 cup water
1/3 cup vegetable oil
1 piece egg
Instructions
Preheat oven to 350F/177C. Grease and line the bottom of 8–inch square pan.
In a mixing bowl, combine brownie mix, water, oil and egg. Beat until well-blended.
Pour into the prepared pan. Bake for 40-45 minutes or until a toothpick inserted at the center comes out clean. Allow to cool before cutting into squares, 5 x 5 or as desired.
Notes
Possible Add ons:
1 cup walnut, chopped. * Fold in chopped walnuts in the batter mixture before pouring into prepared pan.
1 1/2 cups semi-sweet chocolate chips, melted. * Spread melted chocolate over cool brownies. Allow chocolate to set before cutting.
© 2022 All Rights Reserved RelaxlangMom.com