Easy Homemade Dessert without using oven.
One of my usual problem with food and budgeting is finding snack foods that are cheap, EASY, reasonably healthy and a hit with kids. Kids eat snacks like storm. Buying everything ready to eat is going to kill my budget. And I can't always feed them chips!
Churros is a good find. Churros is a Mexican dessert that's something like our local fried donut. It's fried then topped with sugar and dipped in chocolate. Lately, churerias has been sprouting all over and I got curious. There's one in Capitol Commons and I tried them and they were good.
But you wouldn't believe how costly Churros is on these sosyal malls and food courts. Like, why!!! The're technically just fried dough. I don't know. Is it the special sauce or out of this world chocolate?
They are so easy to make and you can cook all you can eat for under a hundred pesos.
Fried Churros Recipe
Ingredients:
2 cups water
1/4 cup margarine or butter
1 1/2 cups cps sifted Maya all-purpose flour
1/4 cup sugar
1/8 teaspoon salt
4 eggs
1 teaspoon vanilla
oil for deep frying
Ricoa Flat Tops – (for chocolate dip)
Instructions:
Heat water and butter in a non stick pan.
Once boiling, add flour, sugar and salt. Stir until mixture forms into a ball and separates from the sides of the pan.
Turn off heat and cool slightly. Add the eggs, one at a time, beating well after each addition. Stir in vanilla.
Transfer mixture to a pastry bag fitted with a star tip.
Heat oil in a saucepan. Pipe out strips of the mixture directly into the hot oil.
Fry until golden brown. Put on a plate with paper towel, thoroughly drain oil and then roll in sugar.
Flat Tops Dip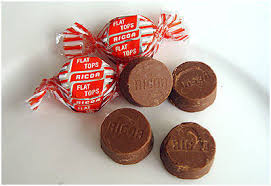 Heat water in a big tall pan. Fire should be low and water is just simmering.
Place a smaller pan or mixing bowl on top. This can be any heat-proof container that fits snugly over the sauce pan, so most of the steam is trapped between them. MAKE SURE THERE'S NO WATER ON THE BOWL OR THE CHOCOLATE WILL NOT MET PROPERLY.
Put the Flat Tops and mix until chocolate is melted.
Add 1 or 2 tbsp of milk.
Notes:
I lied. They're hard easy, not super easy. The hardest part is piping the dough onto the hot oil. What I do, I pipe all of them first, then fry them.