Ginisang Pinakbet Tagalog is a mixture of Filipino Vegetables but unlike in its original version, there is no Alamang (shrimp paste) or Bagoong (fermented fish) as a flavoring. It is usually sauteed in pork. This version is sauteed in ground beef.
Ginisang Pinakbet sa Giniling Recipe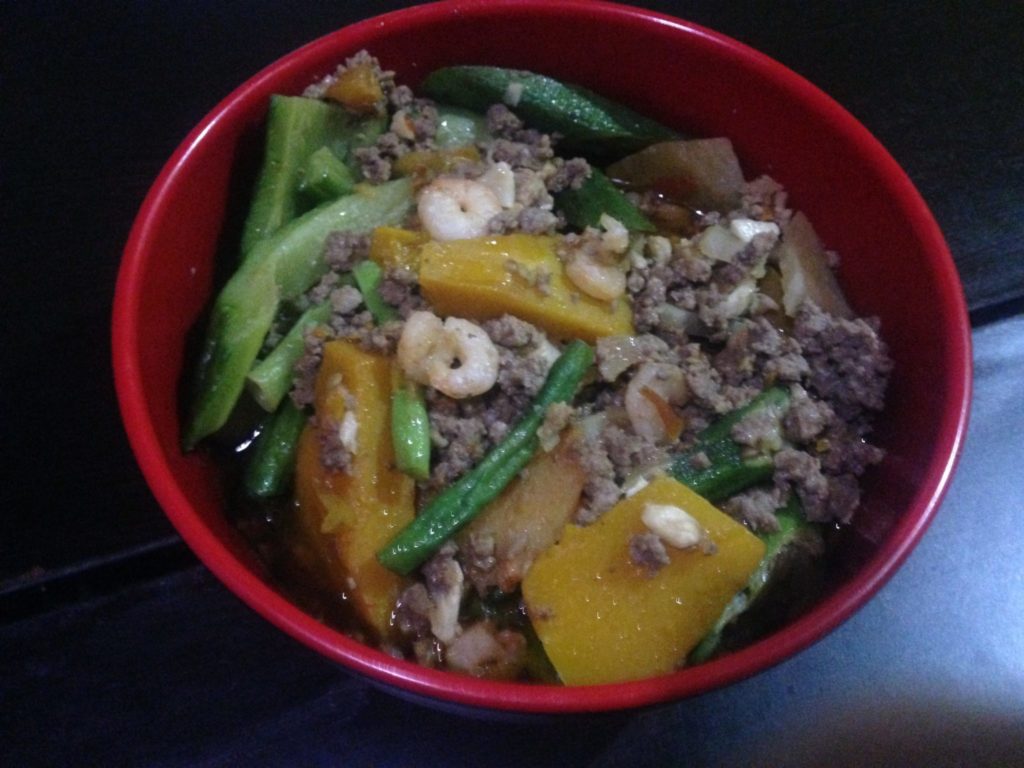 Ingredients:
Assorted vegetables cut up in the same sizes
6 cloves of garlic
1 onion
100 grams shrimp (fresh or dried)
1/4 kilo giniling (ground beef)
2 tbsp oil
1 tbsp patis
Instructions:
Prepare your vegetables. (I bought the precut ones)
Saute garlic and onions in oil.
Add ground beef and mix until meat is giving off juice. Mix in patis.
Add shrimp.
Add the hard vegetables first (such as squash, camote, etc.). Let cook for 5 minutes.
When almost cooked, add the greens, okra, ampalaya, sitaw). Let cook for 3 minutes. Don't overcook the vegetables.
You may top with chicharon (pork cracklings) if you wish. Serve.