Is there a recipe that you've been dying to do but is too afraid to try? For me, lasagna is one such dish. It is created in 5 steps and seems to be too much trouble. You have to cook the lasagna, make the meat sauce, make the white sauce, assemble, then bake. Yeah too many steps.
But a week ago, I got started with macaroni and cheese and decided, what the heck, they're technically cousins so I'm going to do Lasagna. Though of course, Mac and Cheese is American and Lasagna is Italian, the process of cooking is almost the same.
You might be wondering, since, you know I'm into low carb meals, why I'm posting a lot of pasta recently. I gave in to the guys. No matter what I tell them, they just wouldn't believe me and their stomachs are always grumbling for carbs. So I decided to cook mine and cook theirs. Gah. Garfield would be happy.
Trivia: Lasagna did not originate in Italy as you may expect. It's origin can be traced waaaayyy back to Ancient Greece. The name Lasagna, or "Lasagne" is derived from the Greek word 'Laganon'; the first know form of pasta. 
 Easy Cheesy Beef Lasagna Recipe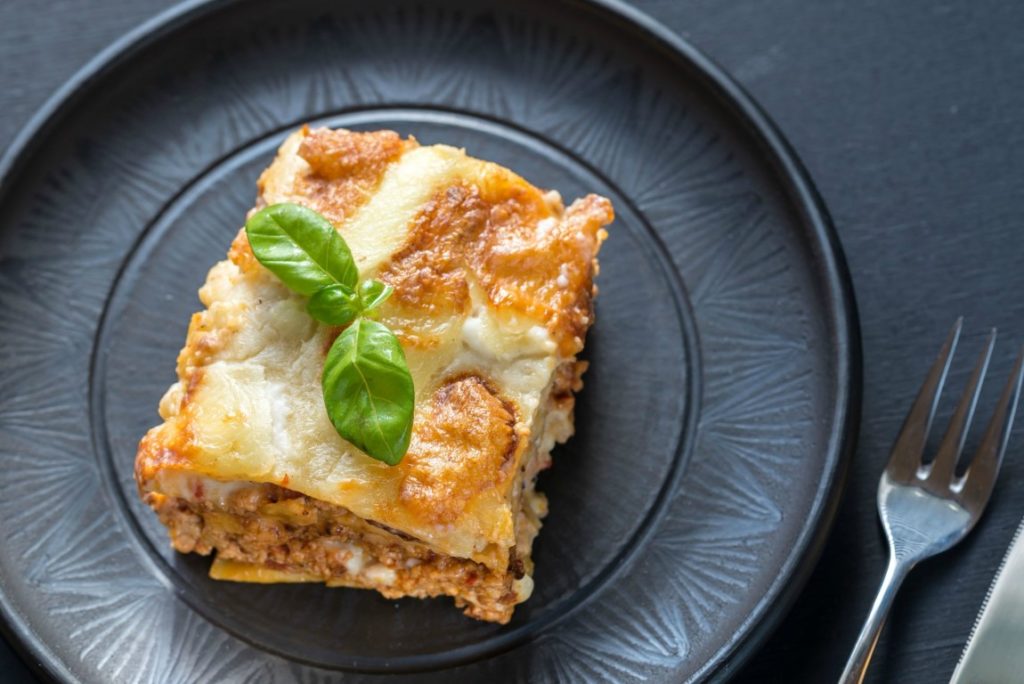 Ingredients:
1 pack lasagna (1/2 kilo approx) -cook according to box instructions with 1 tbsp salt
1 box cheddar cheese,  grated (for toppings)
Meat Sauce
White Sauce
Meat Sauce:
1 medium onion, chopped
8 cloves of garlic
1 kl ground beef
5 tomatoes (chopped)
1 L Del Monte Cheesy Spaghetti Sauce
1 tsp vinegar
1 tsp sugar
salt and pepper
In a big pan, add meat and let cook for 5 minutes stirring occasionally. Turn off fire and transfer meat to drainer to remove oil. In the same pan, saute onion and garlic. Add tomatoes and cook till wilted. Add back drained ground beef. Add tomato sauce, vinegar, and sugar. Simmer for 5 minutes and season with salt and pepper. Set aside.
Cheddar Cheese Sauce Recipe
1/2 cup (1 stick) Butter
1/2 cup flour
5 cups milk
1 box (185g) cheddar cheese, grated
1 egg whisked
a pinch of chili powder
Make a roux by heating butter in a pan and slowly adding the flour. Cook off the flour gently and whisk continuously.  Add milk slowly while continuing to whisk the sauce. Allow to simmer. Pour egg gently while still whisking so egg will be incorporated.  Add grated cheese and allow to bubble till cheese is melted.
Assembly:
In an aluminum pan (or pyrex), put on a light coat of butter. Arrange the pasta sheets, then top with white sauce and meat sauce alternately. The last layer should have the cheese sauce on top, then sprinkle the cheese for topping.
Bake at 350 degrees F for 30 minutes (or until bubbly and cheese is on top is melted and golden brown.